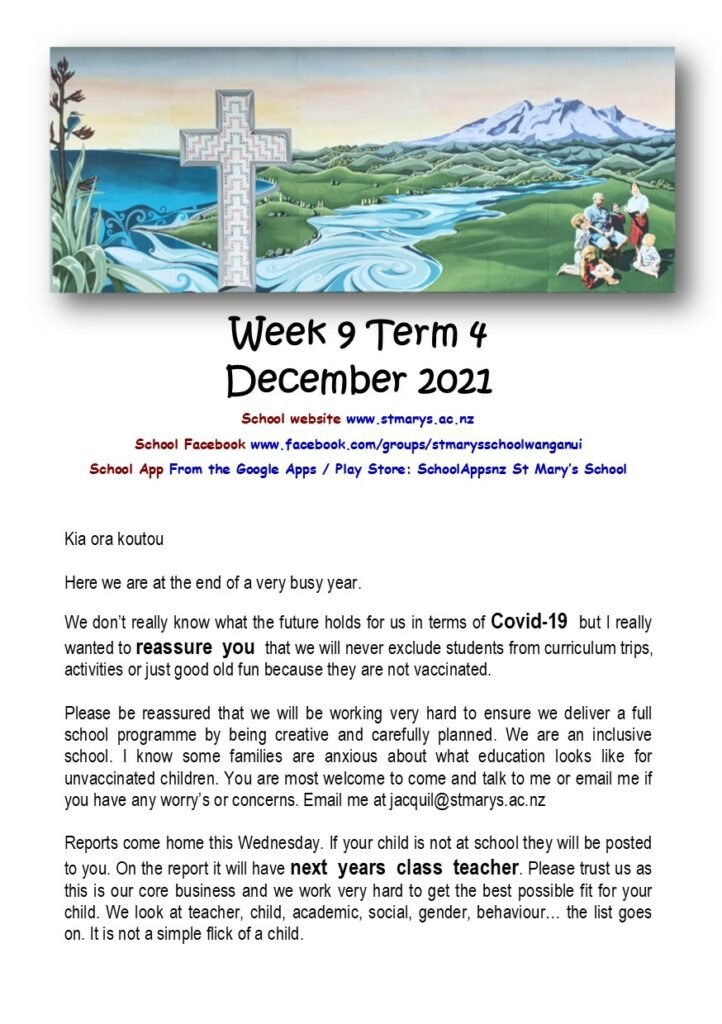 Added: December 13, 2021
Year 8 Graduation 13th December.
Prize giving at school on the 14th December.
End of year School Liturgy Wednesday 15th December.
Welcome to Sarah Patching and Devon Corney starting in 2022.
Reports go home on the 15th December.
School closes at 1.00pm on the 16th December.
Term 1 2022 starts on the 8th February.
Download