Students Earn Merits Here
AT ST MARY'S SCHOOL WE DEVELOP CHILDREN WITH BIG VISION. WE WANT EVERY CHILD TO JOIN OUR JOURNEY TO EARN MERITS AND AWARDS.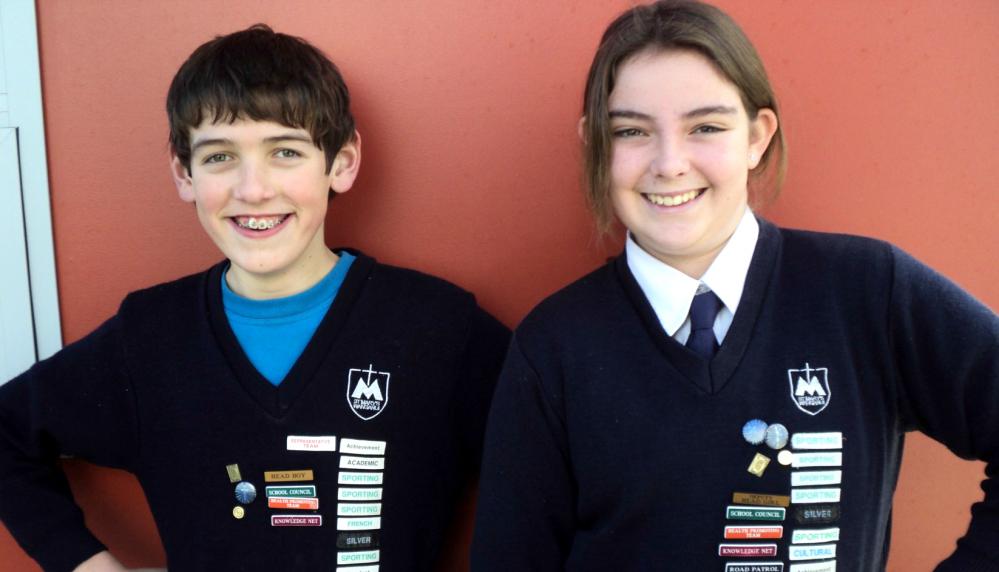 Proud St Marys students show off their merit badges
From their first day here, till the day they leave as a proud, equipped Year Eight, ready to head off to make a difference to the world, we want your children to join our Ribbons and Merits adventure. We want to encourage their endeavor by awarding ribbons and merits for:
Special Character missions and progression through our Catholic Sacraments.
Homework missions and special learning assignments that involve prolonged academic focus and innovation.
Conduct Awards for visible, tracked, consistent efforts to be a great role model over a term.
Sports Awards for distinction in events, competitions, gradings and rep teams at and outside school.
Service Awards for consistent care and service in a leadership or team role over a prolonged period.
Cultural Awards for distinctions in cultural events, gradings, exams and endeavors at school and at home, over time.
We're not the sort of school where only a few students earn awards and trophies either. We're not that sort of school where only some children win trophies at prize giving.
From week one here, all children begin their journey to earn merits and awards.
Everyone learns what it means to develop confidence, connection, involvement, spirituality and future focus here. Everyone undertakes a journey to become a great learner and great New Zealander.