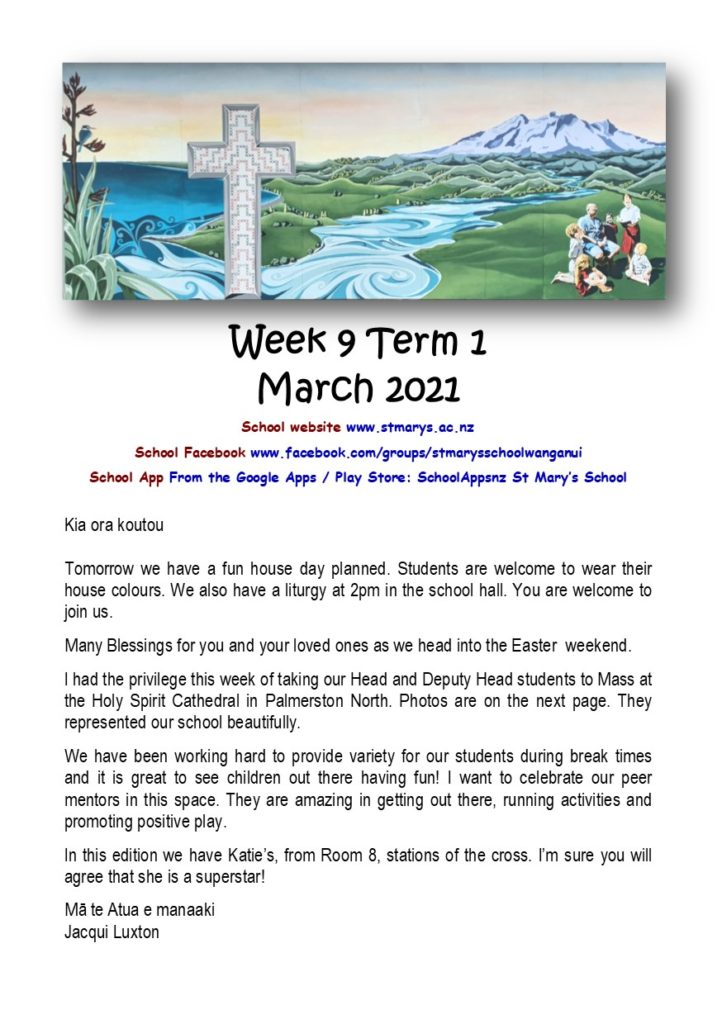 Added: March 31, 2021
Many blessings for the upcoming Easter break for you and all your families.
Our Head Students attended the Chrism Mass in Palmerston North on Monday.
Holy week House Day on Thursday 1st April.
Room 4 and 8 share some work.
Peer Mentors fun.
St Mary's School swimmers – what role models.
Download